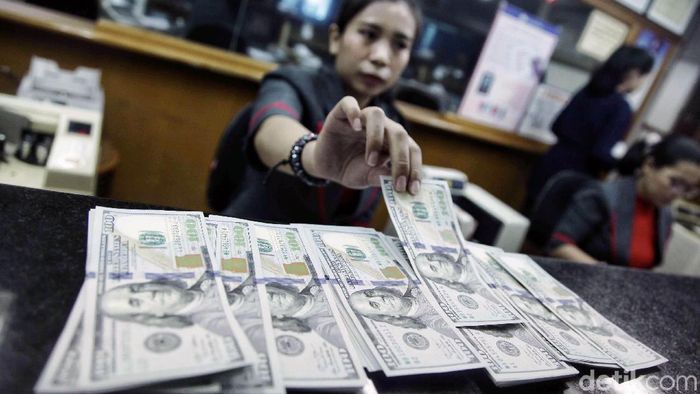 Equity World Medan -Nilai tukar dolar Amerika Serikat (AS) terhadap rupiah pagi ini mengalami pelemahan. Dolar AS lengser dari level Rp 14.600 atau berada di level Rp 14.571.
Mengutip data perdagangan Reuters, Rabu (12/12/2018), dolar AS berada di level tertingginya Rp 14.595 dan level terendahnya di Rp 14.580.
Rupiah berbalik menguat pada pembukaan perdagangan pagi ini. Sebelumnya, rupiah ditekuk dolar AS bersama mata uang negara berkembang lainnya.
Ekonom Institute for Development of Economics and Finance (Indef) Eko Listiyanto menilai, dolar AS bisa balik lagi ke kisaran Rp 15.000 jika Bank Sentral Amerika Serikat (The Fed) kembali menaikkan suku bunga di akhir tahun ini.
"Secara umum Januari belum ke arah Rp 15.000, kecuali the Fed naikkan suku bunga di 18-19 Desember. Impact-nya kan bisa sampai Januari," kata dia saat dihubungi detikFinance.
Sumber : detik.com
PT. Equityworld Medan
EWF Medan