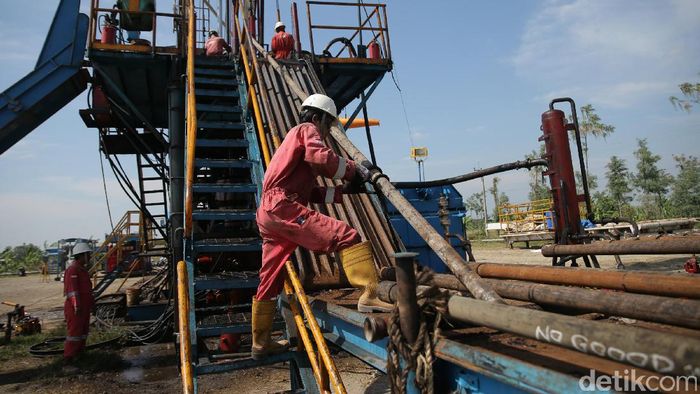 Equity World Medan – Delapan blok migas terminasi atau yang habis masa kontraknya akan diserahkan pemerintah ke PT Pertamina Hulu Energi (PHE). Empat di antaranya akan dikelola bersama mitra.
Anak usaha PT Pertamina (Persero) itu masih menunggu kejelasan pemerintah soal hak kelola blok tersebut. Direktur Utama PHE Gunung Sardjono Hadi menyampaikan pihaknya meminta waktu ke Kementerian ESDM untuk memastikan kembali soal aturan Participating Interest (PI) antara Pertamina dan mitranya di blok migas tersebut.
"Jadi Pertamina Persero sudah minta waktu. Arahan dari Pertamina, kita sudah minta waktu ke ESDM untuk melihat kembali untuk review terkait pembelian PI," katanya saat ditemui di Kantor Kementerian Koordinator bidang Kemaritiman, Jakarta Pusat, Senin (9/4/2018).
Kejelasan yang dimaksud meliputi soal konsep kemitraan dalam mengelola blok terminasi. Pertamina tidak ingin nantinya ada perbedaan persepsi baik oleh perseroan maupun pihak mitra.
"Kan ini masalahnya divestasi ya. Kita kan berbicara angka supaya tidak terjadi sesuatu salah persepsi. Karena angka ini kan di pemikiran teman-teman exsisting ini kan free. Tidak ada sesuatu yang hitungannya b to b (business to business). Kita ingin memastikan karena kalau memang seperti itu, nggak ada masalah," lanjutnya.
Pihaknya pun melibatkan Badan Pemeriksa Keuangan (BPK) dan Kejaksaan Agung untuk memberi pendampingan.
"Arahan dari Pertamina minta PHE standby saja dulu. Kita sedang minta waktu pendampingan BPK atau Kejaksaan Agung. Saya nggak tahu persis. Coba cek ke Pertamina Persero. Supaya kita nggak salah pas ambil keputusan (mengenai PI)," sebutnya.
"Misalnya dalam hal ini BPK menyatakan harus seperti ini (existing free), kita ikutin. Artinya kita nggak melanggar aturan yang ada di dalam Pertamina, karena Pertamina kan BUMN," tambahnya.
Sumber: Detik.com
PT. Equityworld Futures
EWF Medan